Influencer ROI – Influencer marketing is not a one-night stand. This strategy is not just posting with influencers who have a lot of followers and then just leaving it behind.
Calculating or analyzing the effect of influencer marketing for each of your campaign objectives is very essentials. This is to find out if you are working with the right influencers, quality content, or your product is in high demand.
Through this article, LEMON will explain how to calculate return on investment for each campaign you run.
Please note that ROI is calculated based on the goals you set.
First of all, identify what is return on investment in influencer marketing.
What is Return on Investment in Influencer Marketing?
Return on investment or ROI is a ratio that shows the results of all assets used in the company.
ROI in influencer marketing is used to calculate the results obtained from the investment costs incurred to pursue a goal.
For example, if you use 10 nano influencers through the self-service of LEMON Gifting package at a cost of 10 Million IDR, From this campaign You sold 100 items for150K IDR/pcs.
Then your ROI is:
ROI=(Investment income-investment cost)/Investment Cost x 100%
ROI=(15 million-10 million)/Rp10 millionx100%= 50%
However, ROI is not only limited to results in the form of money or profits.
ROI in influencer marketing is adjusted based on the goals you want to achieve.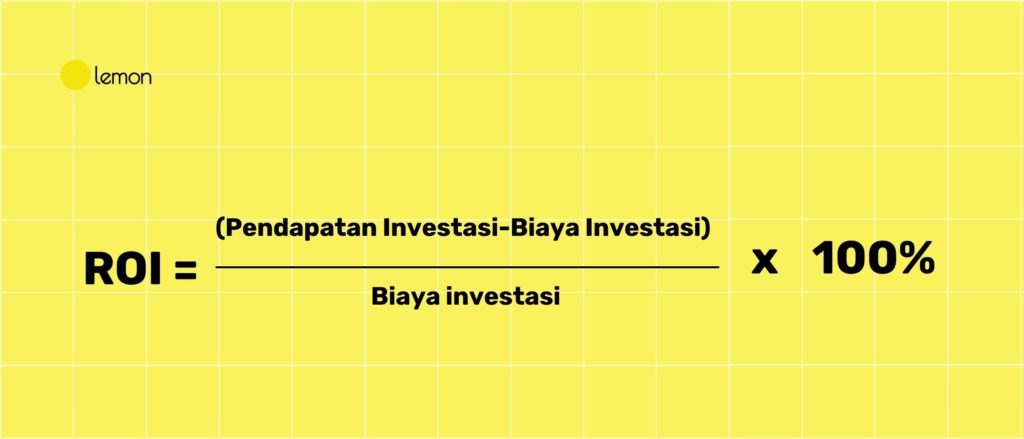 Things to Prepare Before Calculating Influencer ROI
Goals
Again goals. Of course, to carry out a strategy, the first thing you need to determine its goals. If you have set the goal, then you will design the right strategy and run it.
The Right Influencers
Invite the right influencers to reach the end goal together. Adjust it to your niche, your engagement rate, to research in advance how the program collaborated on the previous campaign.
Content
Content is king. The key to any successful strategy.
It's not just about popularity or the number of followers, influencers must have interesting content. Because influencers are the bridge between your audience and your brand.
However, influencers have been proven to have their own uniqueness in attracting, entertaining, and engaging with the audience. So it is highly recommended to give influencers the opportunity to express creativity in creating your content.
How to Calculate Influencer Marketing ROI
Track Pixel
In an offline store, you might use store traffic analysis calculations. Observing the number of customers who come, compiling store layouts, to calculating how many of them are converted into consumers.
However, in today's digital era, you have difficulty manually counting the number of people who visit the store. This is why it's important to use pixels to track the activity happening on your website.
Pixel or commonly referred to as a pixel tag is an HTML code snippet that will capture the activity that occurs when a user enters your website or opens your email.
With this pixel, you can measure the effectiveness of the influencer marketing you are running on the number of your website visitors.
How to calculate influencer marketing ROI based on website metrics is the total number of sessions or users divided by the total number of conversions.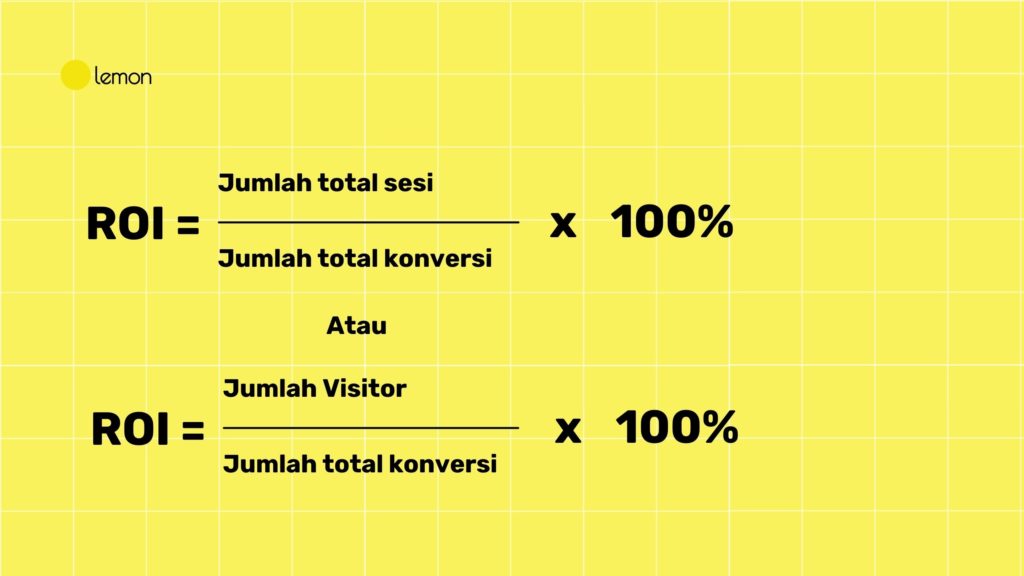 Promo Code
Another way to calculate influencer marketing ROI is with a promo code that you mix with your influencer. For example, if you partner with a mega or macro influencer, you will provide a promo code such as [ Influencer name ]x[ brand ].
That way you can calculate how many audiences used the promo code after the campaign ran.
Influencer ROI from Affiliate Link
Affiliate marketing is the process by which the promoter will promote the product of the seller. One way to do influencer marketing is with affiliate links. The way to calculate influencer marketing ROI is to pay a celebrity for every sale that occurs through the affiliate link.
Calculating Influencer ROI from Engagement per Cost
How to calculate influencer ROI based on how many engagements the celebgram generates for your brand. The lower the cost per engagement, the greater the ROI obtained.
Engagement is calculated based on the comments generated, hashtag participation, etc.
How to calculate influencer marketing ROI with EPC is the cost of the influencer divided by the number of engagements.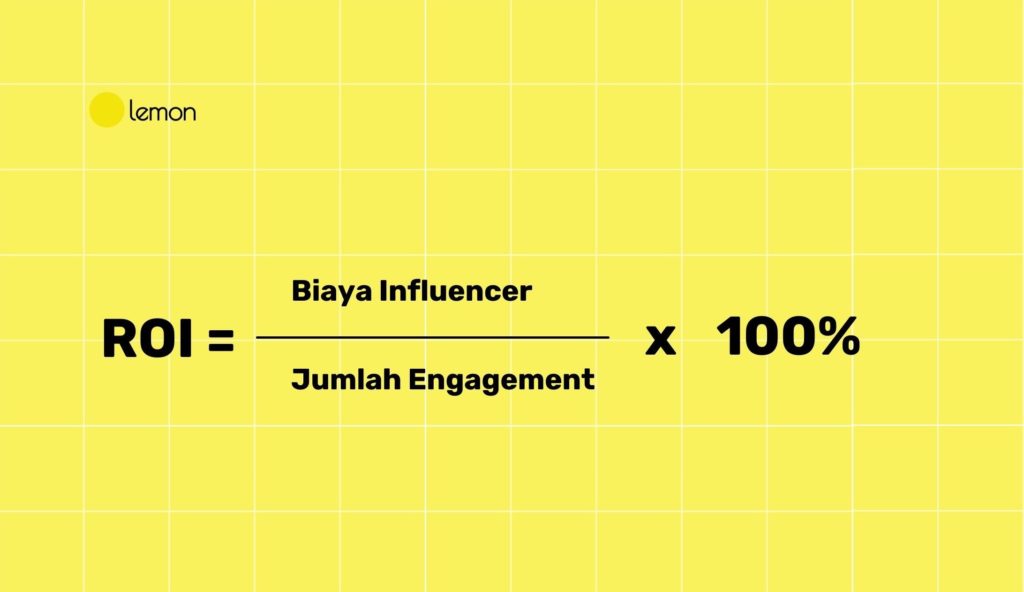 Conclusion
Calculating influencer marketing ROI is the final step in running a campaign. Keep in mind that, in achieving success there are several steps that need to be taken.
Set goals that are easy to achieve
Determine the strategy as a step to achieve these goals
Establish the right metrics according to the strategy, and
Calculating ROI
Through this article, you have understood how to calculate influencer marketing ROI. If you are interested in running a campaign, discuss your needs with our team for FREE!